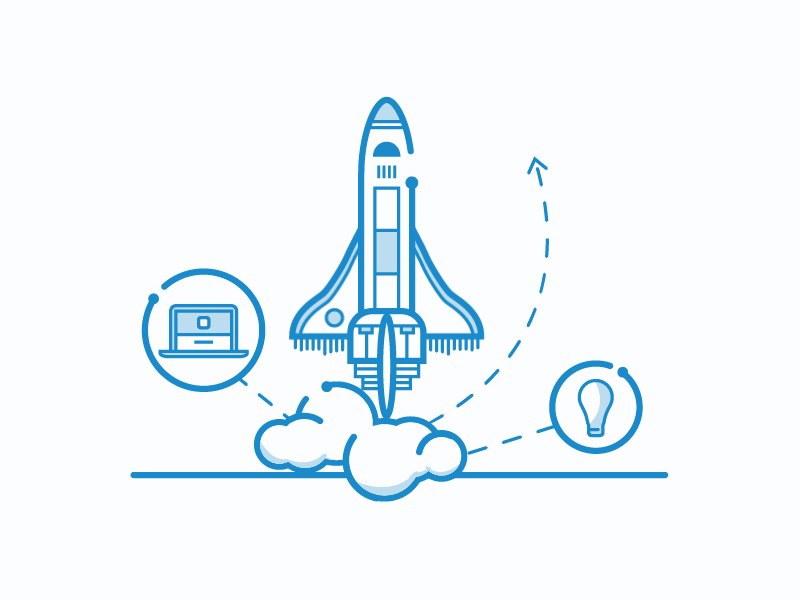 The CODDY® Team strives to provide children with such extent of coding knowledge and project management skills that they, just being 15 years of age, will be able to:

enroll into leading Russian or International University
start their own business
get a job with a Russian or an International IT-corporation.
Courses the school provides not only develop of technical skills: coding, creation of mobile applications, but also the soft skills - design-thinking, startup course, etc.
Courses are held in offices of IT-corporations, where students immerse themselves in the high-tech atmosphere.
We constantly keep in touch with the parents, so that we can work together towards our common goal of assisting the child in self-realisation and being successful.
We strive to ensure that CODDY® becomes the best place for children to dive into the world of coding!

Set of discounts for the most active coddy kids and their families, as well as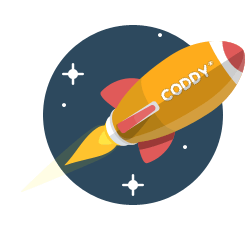 Free
Kids of CODDY® staff get a 100% discount on all courses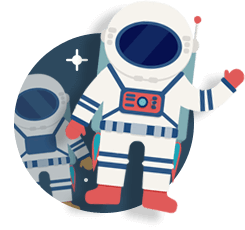 - 25%
If a coddy kid enrolls to two or more courses (within a month), the discount is 25% off the total price (6000 rub instead of 8000 rub)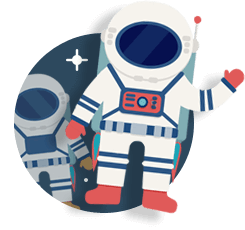 - 25%
If there are two coddy kids from the same family studying at the same time, the discount is 25% off the total price (6000 rub instead of 8000 rub)
Discounts are not summarized and do not apply to personal online activities. The offer is valid for classes in .
CHOOSE COURSE
Let's create the future together!

3D-modeling in Blender
3D Game Modeling & Animation With Blender
6000 rub

Blockchain technology
Guide to cryptocurrency investing: understanding the basics
8000 rub

Blogging and new media
Managing your own blog and social media pages
6000 rub

Codecombat: First steps in JavaScript/Python
Role game teaching JavaScript and basics of computer sciences
6000 rub

Computer literacy
Introdusction to office programs and PC
6000 rub

Creating 2D and 3D games in C#
Learning in-demand programming language through creating games
6000 rub

Creating games (Snap!)
Graphic game development
6000 rub

Creating games in Construct2
2D games on HTML5
6000 rub

Creating Games in Scratch
Introduction to block based coding
6000 rub

Creating games in С++
C++ basics in game development
6000 rub

Cucaracha Windows
Introduction to programming and algorithms
6000 rub

Design of mobile applications
Modern and effective interface
6000 rub

Design Thinking
Developing creative and algorithmic thinking
6000 rub

Ethical hacker
Unique hacking methods for cyber self-defense
6000 rub

Fusionism
Non-standard ways of idea generation
6000 rub
Game programming JavaScript
Creation of web video games, advanced user interfaces and dynamic web pages
6000 rub

Game script development
Video game screenwriting
6000 rub

Games Programming PYTHON
Game development with the most simple, powerful and universal programming language
6000 rub

Go Strategy
Strategic thinking development
6000 rub
Graphic design Photoshop
Introduction to the popular graphics editor
6000 rub

Harvard classes CS50
Introduction to programming and computer science
8000 rub

HTML, CSS, JS interactive webpages
Interactive web pages on HTML, CSS, JavaScript
6000 rub

Illustrator and the basics of graphic design
Computer design and vector graphics
6000 rub

Internet entrepreneurship
Learn startup and business modelling basics
6000 rub

Kodu Game Lab
3D game development with visual programming language designed by Microsoft
6000 rub
Minecraft in Lua
The course will introduce students to programing and the design process in a 3D digital environment
6000 rub

Minecraft in Scratch
Intermediate Scratch course
6000 rub

Minecraft programming
Learning programming in the context of the popular and favorite video game
6000 rub

Mobile App Development
Mobile app development
6000 rub

My future profession
The first steps on the journey of developing self-determination
6000 rub
Online Training
Personal online lessons
12 000 rub

Oratory
Public speaking
6000 rub

PHP + MySQL
Web development using databases
6000 rub

Programming for the little ones
First steps of your kid in the world of algo
6000 rub

Programming for the little ones in Tynker
Logic development through programming
6000 rub

Public speaking and PowerPoint
Creation of effective presentations for public presentations and competent idea pitching
6000 rub

Python and Machine Learning
Analytical tasks and programming using arrays of data
6000 rub

Python bots
Chat bot creation for Telegram
6000 rub

Python programming with Minecraft
Learning Python programming the fun way with Minecraft
6000 rub

StartUp English
English course about starting up your own business
6000 rub

Startups: business from scratch
Basic skills to launch your startup
6000 rub

Swift Playgrounds
Introduction to programming for Apple devices
6000 rub

Unity 3D
3D game development
6000 rub

Video editing
Technical course for editing videos
6000 rub

Videobloging
Creating and promoting YouTube channel
6000 rub

Web design from scratch
Creating creative and user-oriented website design
6000 rub

Web development (html, css)
Creating a website using HTML and CSS
6000 rub

Web-mastering
Website creation from scratch
6000 rub

Website design
Creation of nice and simple website interface
6000 rub

Wordpress adults
Quick constructor-based website creation
10 000 rub
No results for selected parameters!
Create the foundation for your child's future success
Gift certificates
The best gift for a child is new knowledge and a new hobby, an investment in his future.
CODDY® gift certificate is valid for any course. Class Time: Saturdays or Sundays, 1 time per week for 3 hours.
At CODDY® he can:
Develop
websites, games, electronic music, mobile applications and cartoons;
Create
graphic images and design three-dimensional objects;
Develop
entrepreneurial skills and creative thinking;
Learn
English and enhance memory.
SCHOOL OF PROGRAMMING FOR CHILDREN CODDY®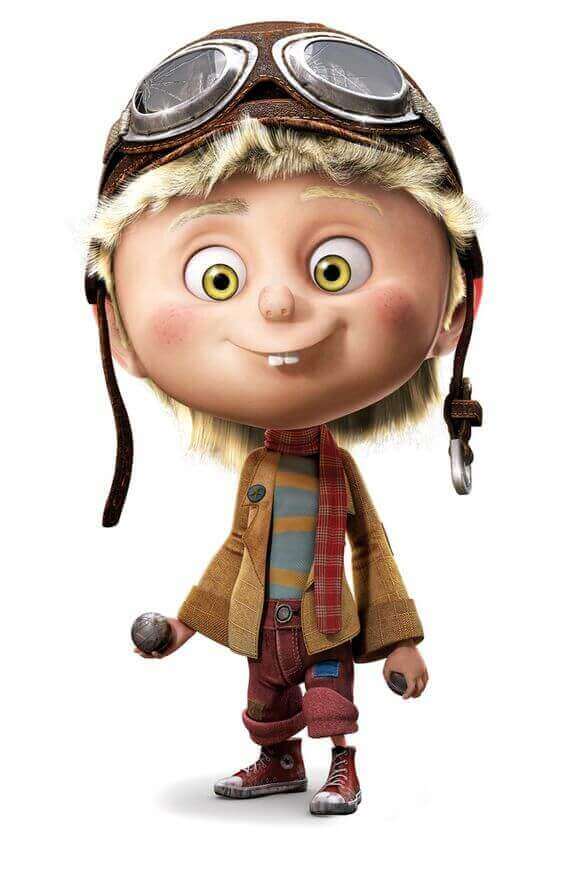 FREQUENTLY ASKED QUESTIONS
FIND US
HOURS OF WORK
MON-FRI: 10:00 — 19:00
SAT-SUN: 09:00 — 20:00
Сoddy — SAINT PETERSBURG
We wait for you!)
With love, CODDY® team!
Still have questions?
Contact us in any of the ways convenient to you or leave a question in the form below!
Благодарим вас, администратор свяжется с вами в ближайшее время.
Something went wrong, try to send the request later.
Please fill in all the fields correctly.
Please confirm that you are not a robot.
Please remove all unnecessary characters from the message.